Slope afforestation
Trees have been planted in the Gavoglio Park in an afforestation effort to increase slope stability. Previously, the slopes have been devoid of any vegetation. The afforestation will increase resistance to prolonged periods of drought, increase the biodiversity of the area and increase slope stabilisation. 
TECHNICAL SPECIFICATIONS
Mature plants of at least 120cm in height have been used when planting on the slopes. A shelter, a polycarbonate stem protector, was used with each plant to ensure protection, as well as for identification of the plants during mowing or other operations. In addition to the shelter, anchorage via a bamboo pole and rooting aids such as a mulching disc has been used.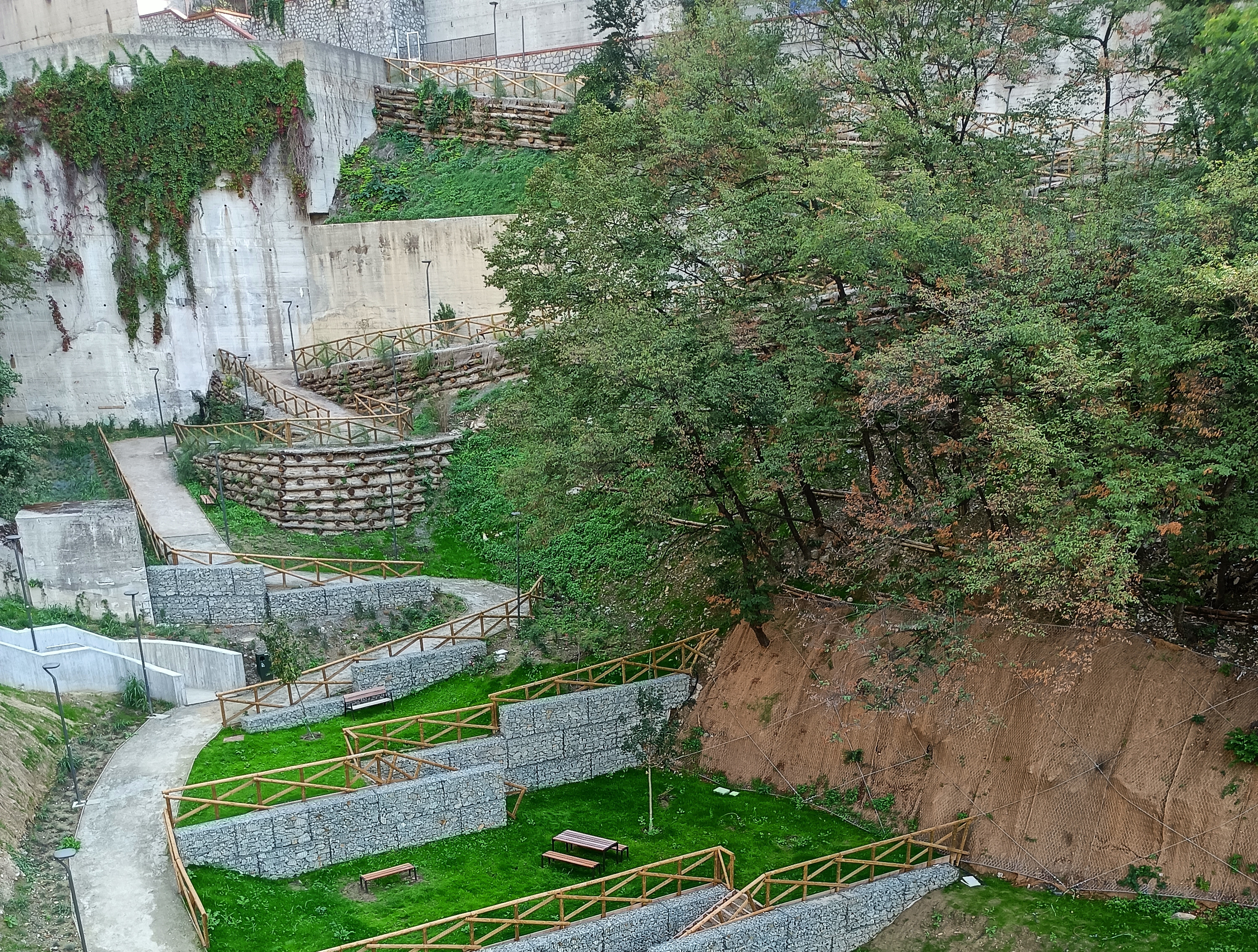 Potential for replication and upscaling
One of the typical aspects of the Ligurian landscape is the treatment of the hilly slopes to solve the problems due to the poor stability of the steep slopes. The afforestation solution adopted is particularly suitable for solving similar problems typical of the area. The construction does not require earth movement significantly capable of causing damage to vegetation or the ecosystem and the environmental impact is very small.
Challenges Tackled
Knowledge and social capacity building
Social justice and cohesion
Facebook
Twitter
Linkedin
Email