Planning a nature-based solutions project
The PLAN phase is about making problems visible. During the PLAN phase, local urban living labs consisting of key stakeholder groups are established and challenges are co-identified in a series of urban living lab workshops along with overall goals and specific objectives. Further, suitable nature-based solutions are co-identified in a series of co-creation workshops.
A summary document of key resources for the PLAN phase can be downloaded here.
Relevant knowledge resources for this phase
Relevant tools for this phase
UNaLab city stories: co-creation workshops
The nature-based solutions implemented in the UNaLab front-runner cities Tampere (FI), Eindhoven (NL) and Genova (IT) were co-created with local stakeholders and citizens. Each city organised a series of co-creation workshops in spring 2018. During the workshops, stakeholders collaboratively identified key challenges and explored nature-based solutions to be implemented as a response to these challenges in the Living Labs that were implemented in the NBS demonstration areas of each city.
A wide range of local actors participated in the workshops, ranging from professionals working in the different city departments (communication, water policy, green areas, maintenance) and private professionals (energy companies, landscape architects, building companies, urban planners) to NGOs and citizens (school children, teachers, students, residents).
LESSONS LEARNT
Start by defining the goal of the workshop as this will have an impact on the selection of the methodology and participants. Define the expected impact of the participants' input and how to ensure their long-term involvement. Remember that nature-based solutions are technical solutions, making it important to reflect on how different stakeholders are engaged in and can contribute to the topic.

It can be useful to integrate the workshop into other events or planning processes of the city to save resources and to ensure the impact of short-term projects in long-term urban planning processes.

Make sure to have a team with expertise in nature-based solutions and the chosen co-creation method involved in both the planning and execution of the workshop.

Bring together a wide range of actors in the workshop, including technical experts, policymakers from the public administration and local residents, and provide time for mutual learning.

If possible, organise the workshop in the area where the nature-based solutions will be implemented and involve the participants in on-site activities, in order to receive more concrete ideas. Make sure to prepare high-quality educational material for the workshop, such as maps, pictures and plans of the relevant area, to support the discussion.

Ensure that you work on two parallel tracks in the workshop: explore ideas and content, and explore ways to collaborate during the implementation phase to ensure the long-term participation of the participants.

To redefine the challenges and to collect several ideas for solutions, make sure that there is no hesitation among the participants to voice an opinion. The workshop facilitator should be impartial to the discussions.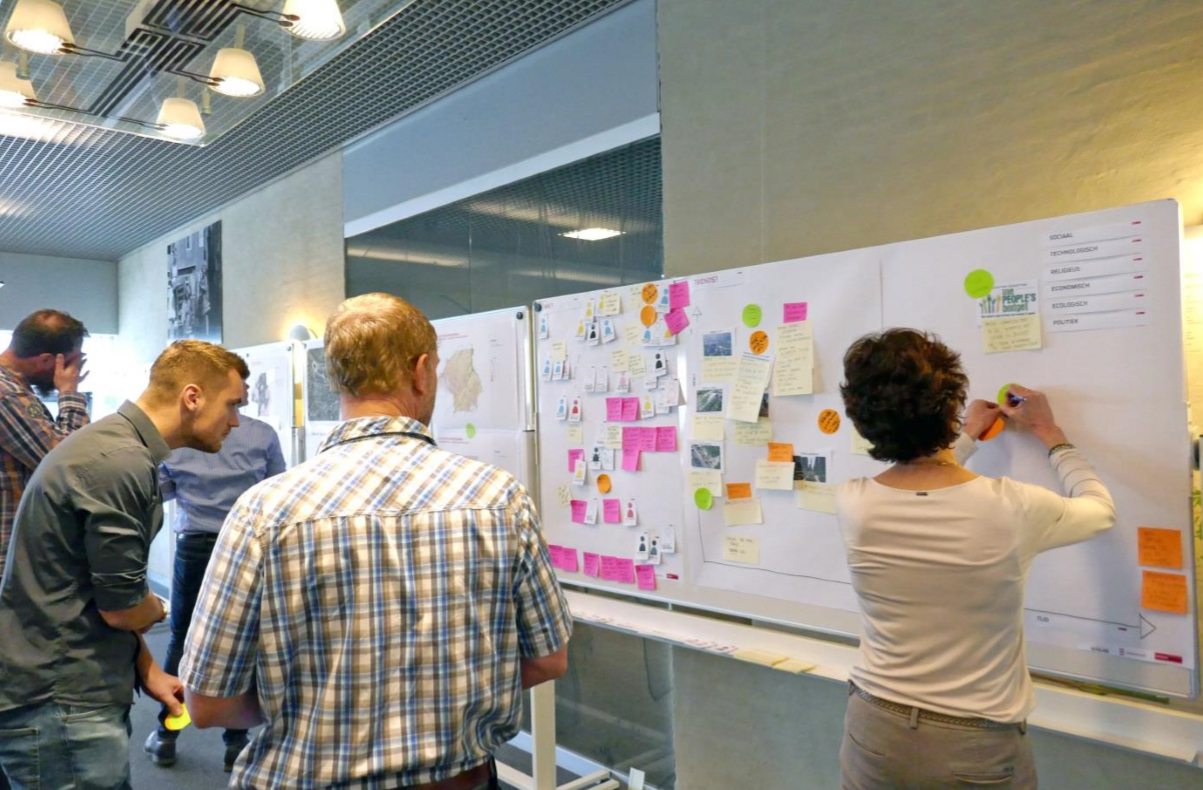 Facebook
Twitter
Linkedin
Email