Natural engineering for slope securing
The log crib walls implemented in the Gavoglio park are retaining walls constructed with wooden logs to secure slopes against sliding, as there are several steep slopes in the upper part of the park. The wall is also used to create a path to connect the park to the district. The main structure is made by using chestnut timber forming a wall-like framework, with willow live cuttings planted into the structure to have an additional reinforcement when roots gradually take over.
TECHNICAL SPECIFICATIONS
Logs are placed horizontally to form an angle of 10° towards the slope to increase stability. Once timbers are laid horizontally at the base of the slope in a longitudinal direction, these are fixed in position by nailing sharpened interlocking elements running back into the slope. Parallel and transversal elements are 20 cm chestnut logs.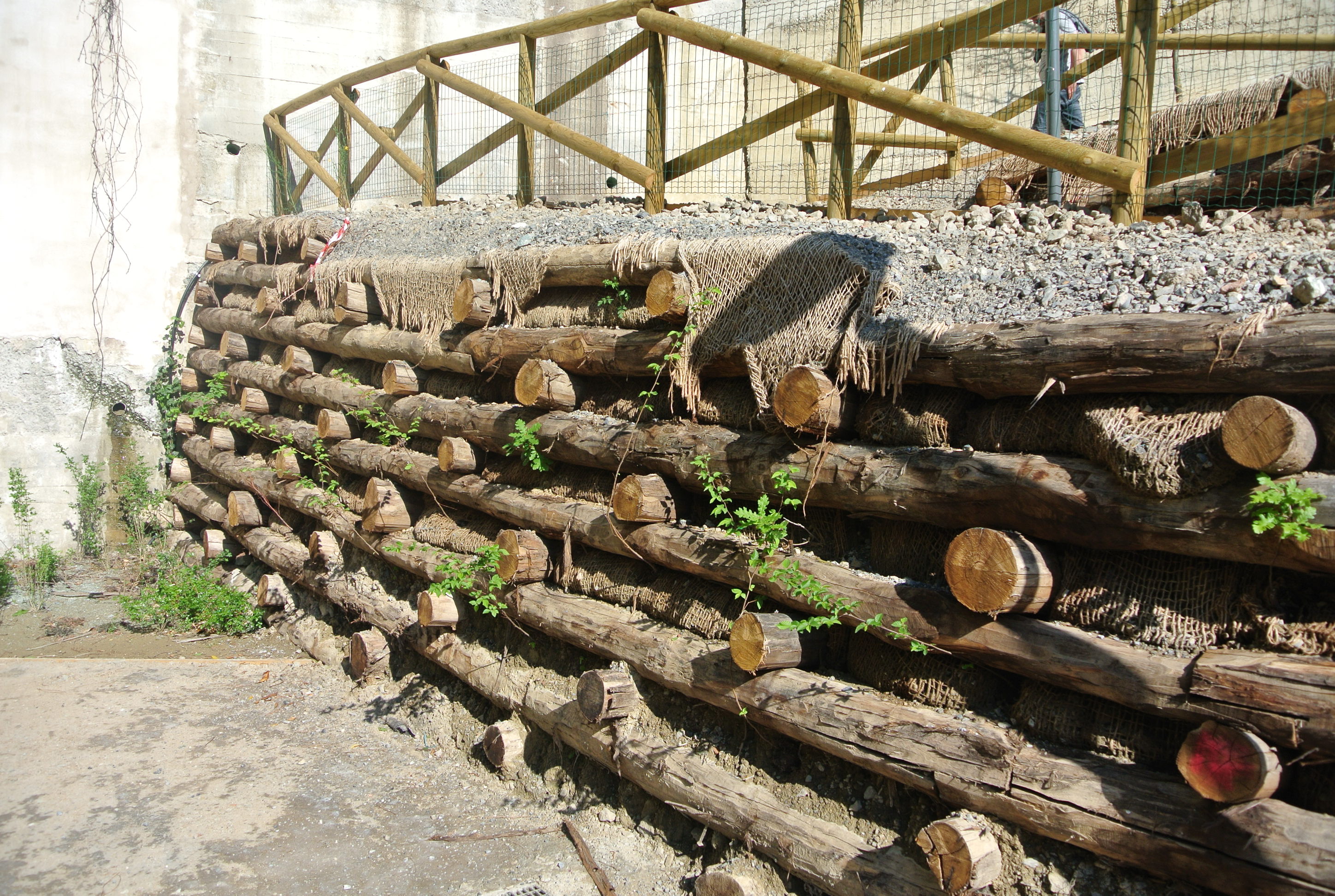 Potential for replication and upscaling
Natural engineering for slope securing is used to replace the use of concrete walls in applications such as underground walls, bridge abutments, noise barriers and masking works, and is particularly suitable for the Ligurian territory. A stabilisation system of the embankments is used through the use of metal meshes. Aesthetic and natural, it's also an economic solution by using on-site fill material and timber. Not adapted when big soil volumes need to be stabilised and not intended to resist large, lateral earth stresses.
Challenges Tackled
Natural and climate hazards
Facebook
Twitter
Linkedin
Email