Draining pavements
The harsh topography and impervious soil in the Gavoglio area have previously caused damages during extreme meteorological events, such as landslides and flooding. Moreover, the neighbourhood lacks accessible pedestrian connections and safe public spaces. Draining pavements have been installed in the park to reduce stormwater runoff by enabling direct infiltration into the ground and to delay runoff release into the drainage system. The draining pavements also increase the access to urban public outdoor recreational spaces for the residents in the area.
TECHNICAL SPECIFICATIONS
In the Gavoglio park, the following draining pavements have been selected: open-joint stone slabs for squares, resin bound gravel for most paths and driveways, reinforced grass on highly accessible meadows, beaten earth for trails in the upper part of the park.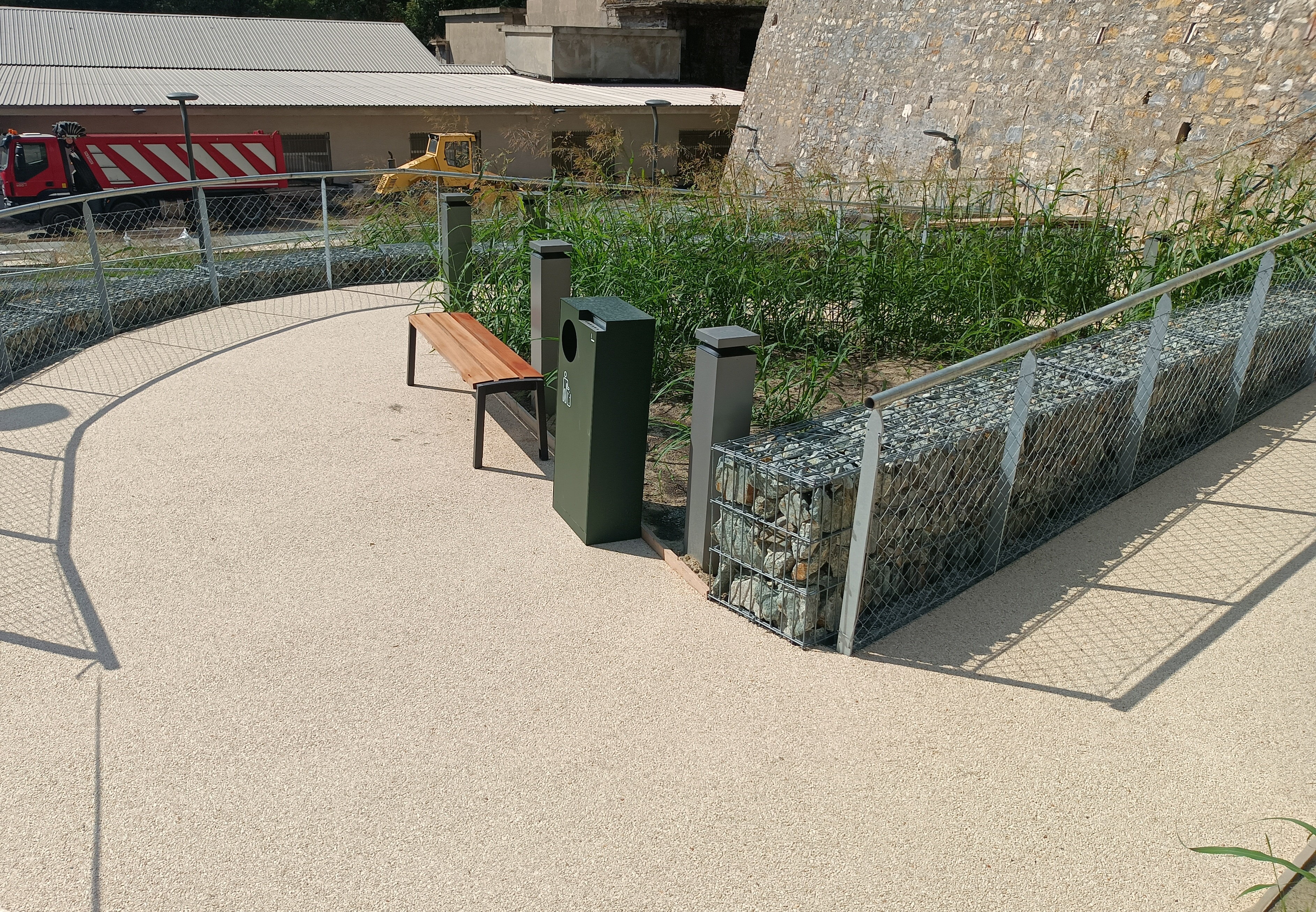 Potential for replication and upscaling
One of the main challenges of Genova is the high sealing rate of soil which, combined with a morphology often characterised by steep slopes, causes many problems in the disposal of rainwater. Draining pavements easily absorb rainwater and distribute it in the substrate over a large surface. They guarantee the natural maintenance of the aquifers and improve road safety during meteorological events. They create a 'favourable microclimate' as they do not form an impermeable layer and allow the earth to 'breathe' by accumulating less heat during exposure to the sun and consequently radiating less heat at sunset. They improve the quality of life in compliance with the basic principles of green building. The use of various types of drainage pavements could help to address many of these problems and slow down the flow of rainwater, which could be conveyed to the sewer pipes more slowly, as well as infiltrating the ground, where possible. The pavements deployed in the Gavoglio park have medium realisation costs, require easy maintenance activities and low construction layers, and can tolerate steep slopes. Therefore, they are suitable to be replicated in other public areas in Genova as well as in Mediterranean cities with similar morphology.
Challenges Tackled
Natural and climate hazards
Facebook
Twitter
Linkedin
Email