Bioswale
The bioswale represents an additional way to protect the Gavoglio park from flooding by decreasing stormwater runoff. It is a gently sloping vegetative swale designed to slow down and reduce stormwater runoff while filtering out pollutants. As it is located near a path, it can prevent it from becoming unusable during heavy rain events. The bioswale also contributes to enhanced biodiversity and improved soil management and quality.
TECHNICAL SPECIFICATIONS
The bioswale has a variable width and a shallow depth, and hygrophilous vegetation in order to resist temporary flooding. The bottom of the bioswale is covered with a 5 cm thick layer of marble pebbles, which facilitates the temporary flow of rainwater. A geotextile is laid between the pebble layer and the underlying soil.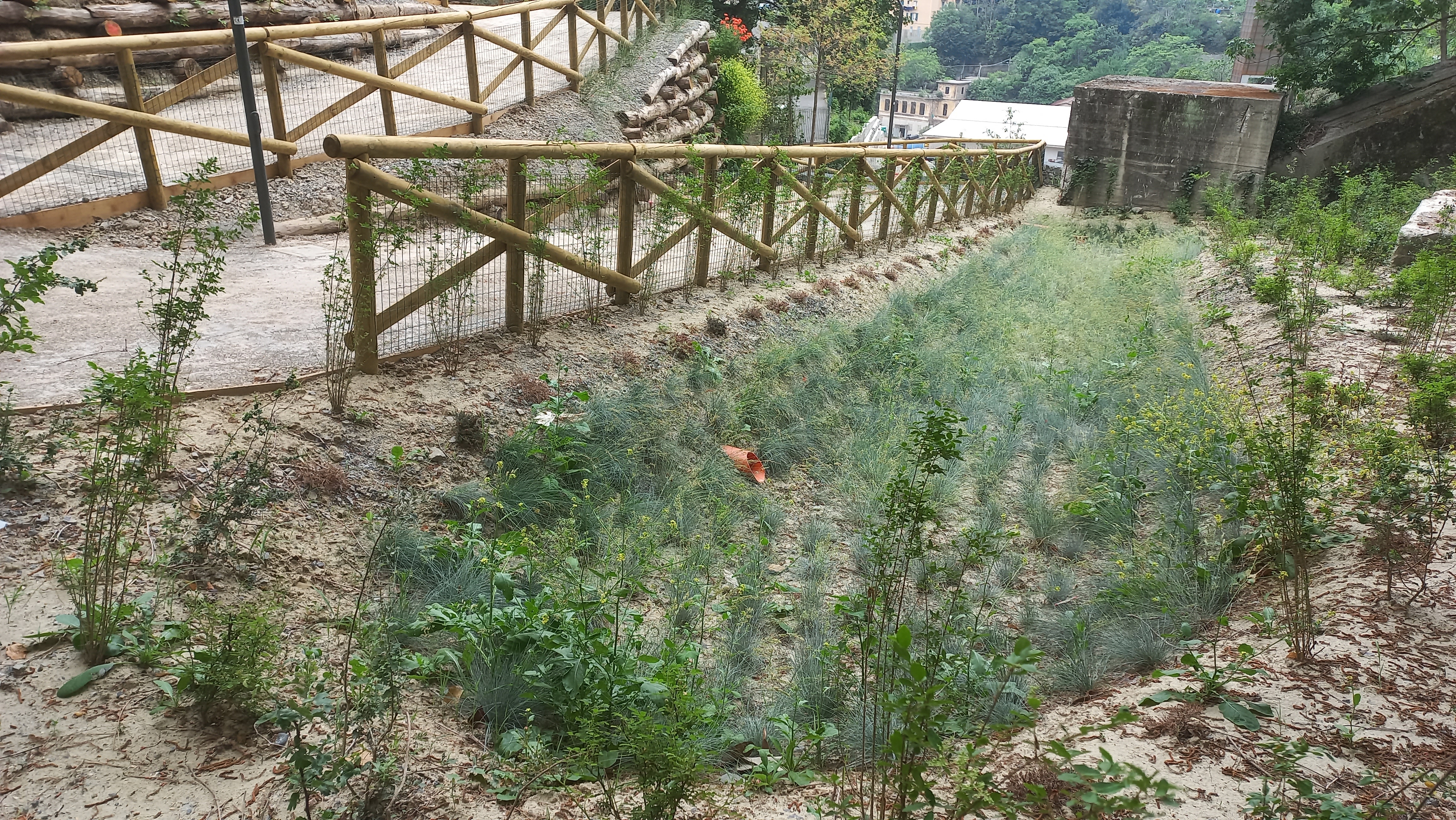 Potential for replication and upscaling
Bioswales are particularly suitable for solving the drainage problems of sloping land typical of the Liguria region. They are easy to install and relatively inexpensive, using natural materials easily available on site. They also enhance the natural landscape and provide aesthetic benefits and enhance biodiversity.
Advantages:
- discrete purification yields mainly due to mechanisms of filtration and absorption
- groundwater recharge
- low maintenance needed
Disadvantages:
- low rolling capacity
Challenges Tackled
New economic opportunities and green jobs
Participatory planning and governance
Facebook
Twitter
Linkedin
Email