Assessing the status quo
The aim of an urban system analysis is to understand the baseline upon which the city can start working toward its desired vision. Within the UNaLab project an assessment framework was developed and applied which builds on the Morgenstadt City Lab approach. It includes three main levels, namels the assessment of a) objective city-level indicators, b) actionfields which a city has already engaged in or could be more active in, and c) local impact factors to identify site-specific opportunities and challenges.
The urban systems assessment started with a research and preparation phase and was followed by a one week onsite assessment where a range of interviews, site-visits and workshops were conducted in each of the cities.
By clicking on the pictures below you can take a look at the urban system assessments of the UNaLab follower cities.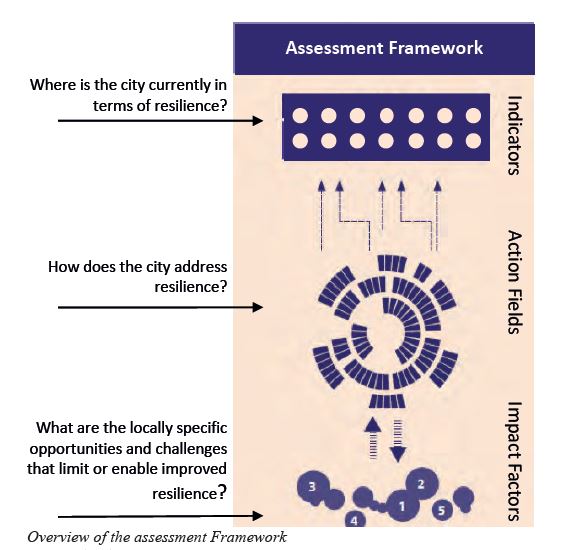 Impressions and results of the UNaLab Cities System Analysis