Vestdijk
Vestdijk has been transformed from a busy grey street mostly used by cars into an urban boulevard - creating more space for pedestrians and cyclists and hosting more green areas. The street now features street trees, rain gardens, and green strips with perennials and mixed grasses.
TECHNICAL SPECIFICATIONS
The reconstructed Vestdijk now only has one lane left for cars and one for buses. The desired traffic reduction has therefore been achieved and the air quality in the area has improved. The remaining space of the boulevard is now available for pedestrians and cyclists to use, and parts of it has also been transformed into green spaces. The trees and plants in the new green spaces have been selected to enhance the attractiveness of and the biodiversity in the area. A climate-adaptive water storage system has also been installed to tackle the flooding problem on the Vestdijk and in its immediate surroundings. Furthermore, the soil quality has been improved for the plants and to increase the infiltration capacity. The introduction of more green spaces on the boulevard and less pavement has also reduced the heat stress problem in the area.
POTENTIAL FOR REPLICATION AND UPSCALING
The design has already been extended to other streets in the city with adjustments due to local requirements.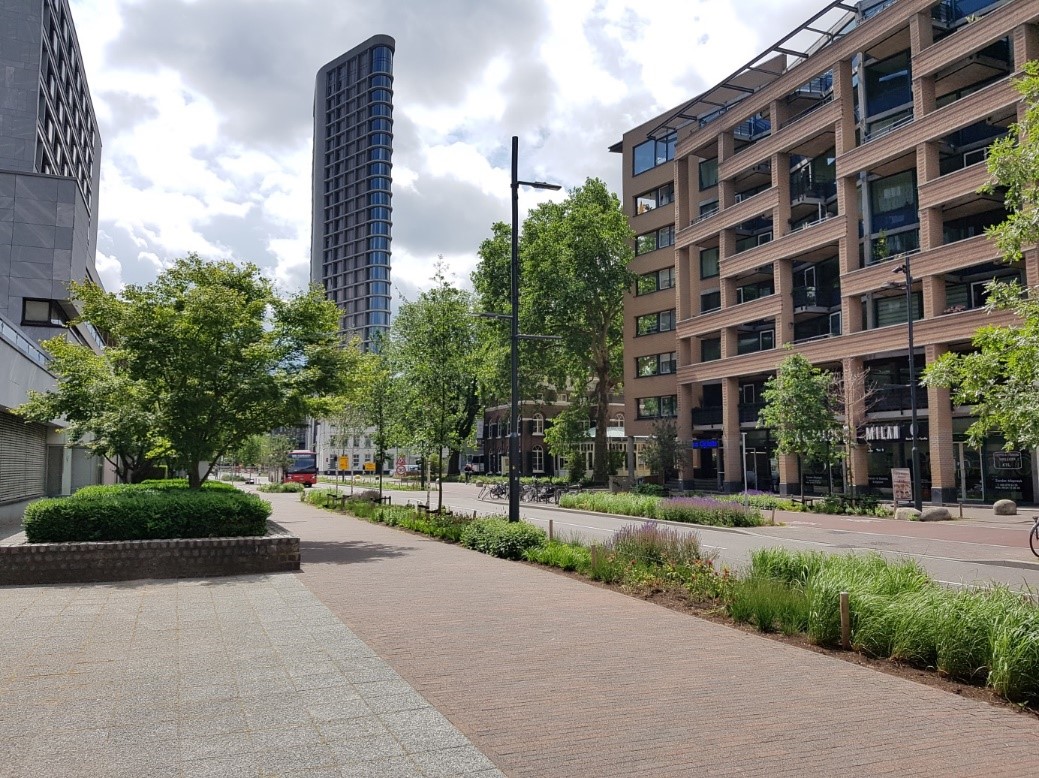 Challenges Tackled
New economic opportunities and green jobs
Facebook
Twitter
Linkedin
Email