Have you used any of UNaLab's resources in your activities?
UNaLab is collecting testimonials on the use of the project's resources, such as handbooks, articles, toolkits, ICT tools and reports, to understand the reach and use of these resources by actors beyond the project. We therefore invite all actors who have used any of the UNaLab project's resources in their activities and work (workshops, development of different reports or instruments, etc) to let us know about this by submitting a testimonial through the short form below.
The information submitted through the form will be used in the project's final reporting towards the European Commission to demonstrate the reach and use of UNaLab's work beyond the project consortium.
We highly appreciate your contributions! If you have any questions, please do not hesitate to contact heidi.johansson@errin.eu.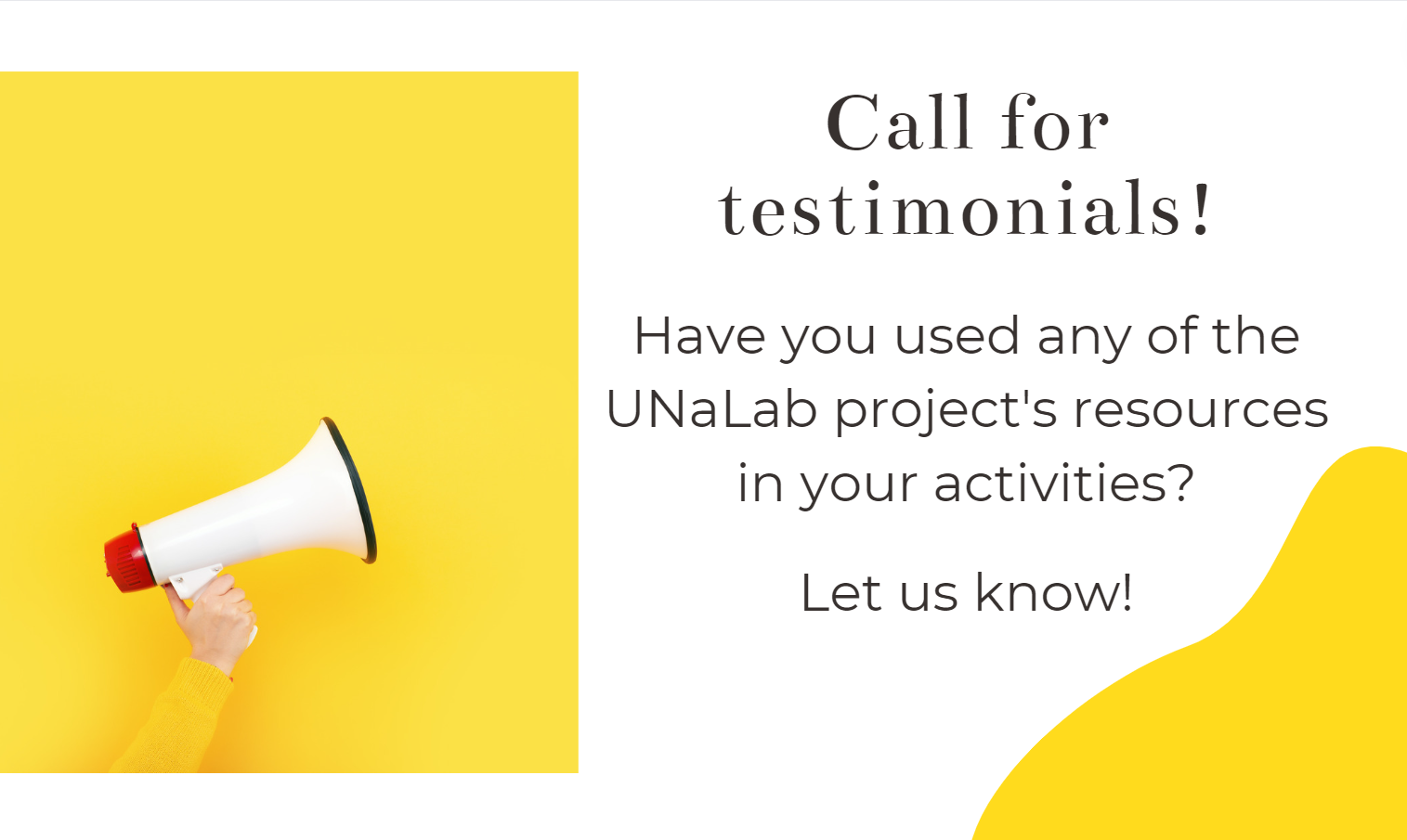 Facebook
Twitter
Linkedin
Email