Biofilter in Vuores
A biofilter was implemented in Vuores to treat urban runoff and runoff from a nearby dog park. The biofilter uses sand as filtering media and the vegetation planted on top of the filter includes plants that tolerate changing moisture conditions. The biofilter is equipped with the sign explaining the nature-based solution and its functions to interested residents.
TECHNICAL SPECIFICATIONS
The biofilter's catchment area is approximately 3,5 ha. The catchment area is a new development area mostly consisting of small detached apartment houses and streets. The biofilter also receives some surface runoff from the nearby dog park. The streets of the catchment area are drained with a conventional separated pipe drainage system. The houses are equipped with stormwater retention systems for rooftop and yard drainage.
The biofilter area is just under 300 m2. The filter's vegetation consists of a sown mixture of domestic wild alluvial meadow plants.
The biofilter has a total of 600 mm of filtrating layers, consisting of:
200 mm layer of growth medium

300 mm layer of loamy sand

100 mm layer of coarse sand
Underneath the filtration layers, is a perforated underdrain pipe. The biofilter has an overflow through an elevated manhole attached to a stormwater pipe. The underdrain is also connected to this system.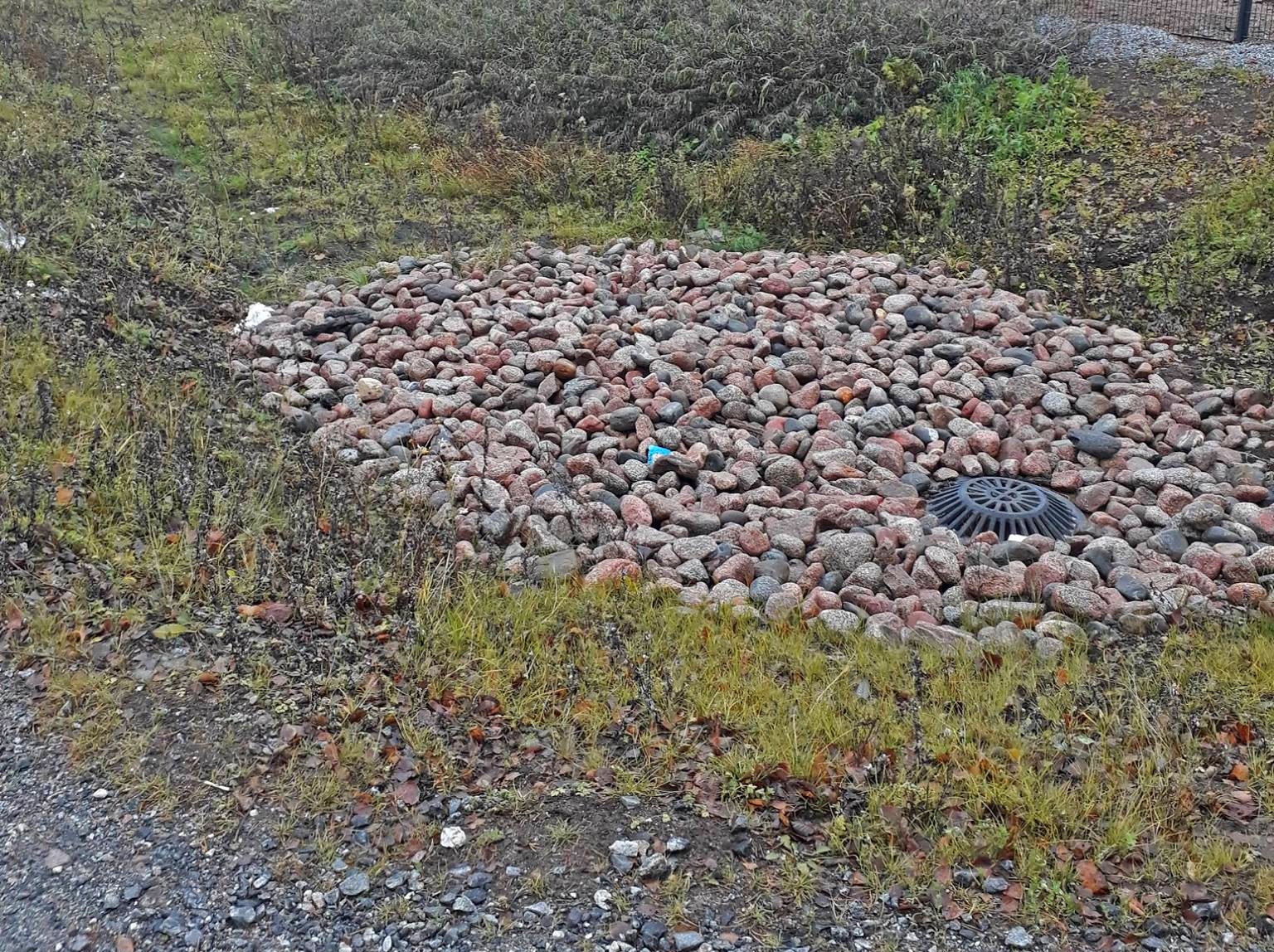 Facebook
Twitter
Linkedin
Email